Protein Tubs
Controlled, consistent daily intake is the key to Vit-A-Zine's cooked molasses protein tubs with Cattle Active, lowering feed costs, and maximizing production is our goal. The Vit-A-Zine production process yields a low-moisture product that can be controlled simply by managing the proper ratio of tubs per cow.  Vit-A-Zine's protein tubs come in many different formulations.  We also make tubs with out customers specific requirements.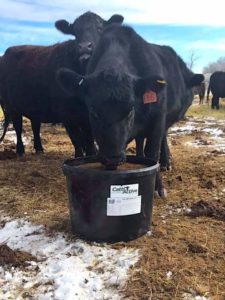 Protein Tubs come in a variety of blends and sizes including:
20% All Natural
28% w/Urea
16-10 All Natural
Endoban Tub
Equine Special Tub
Sizes Include: tub sizes; 50lb, 125lb, and 200lb
Do you want your vaccinations to be more effective, Cattle Active can help.